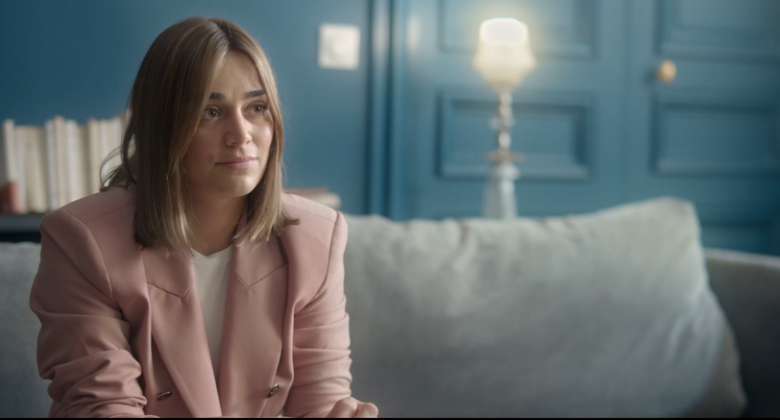 10 min | France | 2022
Synopsis:
Laura, in her thirties, is in a session with her therapist, Doctor Taïeb. She shares with her the story of her recent argument with her boyfriend Karim regarding the choice of their future children's first names. While Laura seems very upset by this argument, Doctor Taïeb will try to make her aware of the underlying issue behind this fight.

---
Directors: INES SAIDI
Inès Saidi is a french-tunisian director. Passionate about photography, she started out in cinema after 15 years as a project manager in real estate development. After training in a Parisian film school, she directed music videos and her first short fiction film, which she co-produced with Ojja Productions. In this film, she addresses issues related to identity and racism which continue to dominate the political French debates. Inès Saidi is currently writing her second short film.


Writers: Inès Saidi | Producers: Elodie Dupuis, Inès Saidi | Editing: Clara Zaïm | DOP: Lucas Strub | Sound: Paul Claeys | Music: EMEL | Language: French | Subtitles: English, Arabic