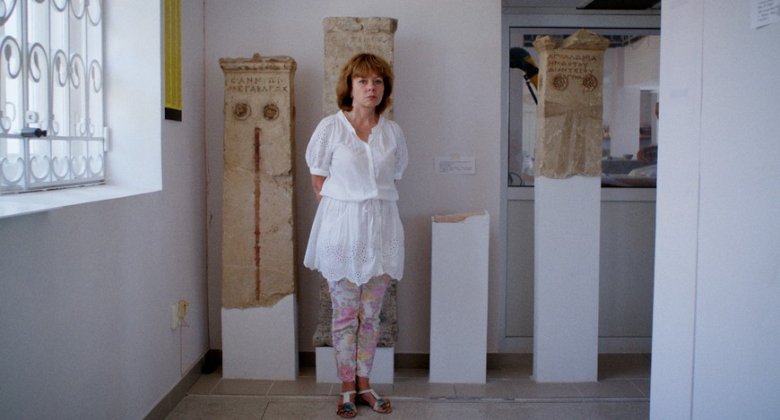 82 min | Netherlands | 2021
Synopsis:
The traveling exhibition Crimea – Gold and Treasures of the Black Sea is being held hostage in the Allard Pierson Museum in Amsterdam. Since the annexation of Crimea by Putin, the art collection became stateless. The treasures became a tool in a power struggle between Russia and Ukraine, both claiming the collection as their own. The Netherlands unwillingly became a referee. To which party should the exhibition be returned?
---
Directors: Oeke Hoogendijk
Oeke Hoogendijk (1961) is an internationally acclaimed documentary maker. She studied stage direction at the Hogeschool voor de Kunsten in Utrecht (1990) and made her debut with her film documentary The Saved (1998), which won the Dutch Academy Award "Het Gouden Beeld" of 1998 and the "Euro-Comenius Award" in Vienna (1999). Her second film, The Holocaust Experience (2002), had its premiere during IDFA 2002 and was selected for several festivals. Hoogendijk specializes in documentaries about art.

Writers: Oeke Hoogendijk | Producers: Frank Van Den Engel | Editing: Gys Zevenbergen | DOP: Sander Snoep, Gregor Meerman | Sound: Mark Wessner | Music: Alex Simu | Language: English, Russian, Ukrainian, Dutch | Subtitles: Arabic, English