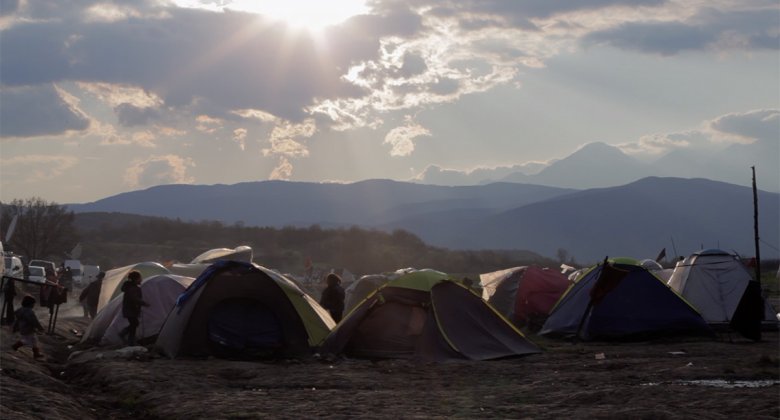 11 min | Ireland | 2022
Tadhg is 10 years old and his name means 'story-teller' in Irish. His story is one of cold water swimming, the calm of forests and mountains, refugee journeys across the seas, post-punk adventures with his best friend, Grace and wishing he was a seal.
---
Directors: Caoimhe Butterly
Caoimhe Butterly is an educator, humanitarian worker and documentary film-maker. She has worked with refugee and undocumented communities for over 20 years in Lebanon, Iraq, Palestine, Syria, Mexico, Haiti and Guatemala. Her short film, The Border, won the 2016 ICCL Human Rights Film Festival and other shorts she's directed have been screened in festivals in Ireland and internationally.
Writers: Caoimhe Butterly | Producers: Caoimhe Butterly | Editing: Barbara Henkes | DOP: Marcelo Biglia | Sound: Killian Fitzgerald | Language: English | Subtitles: Arabic