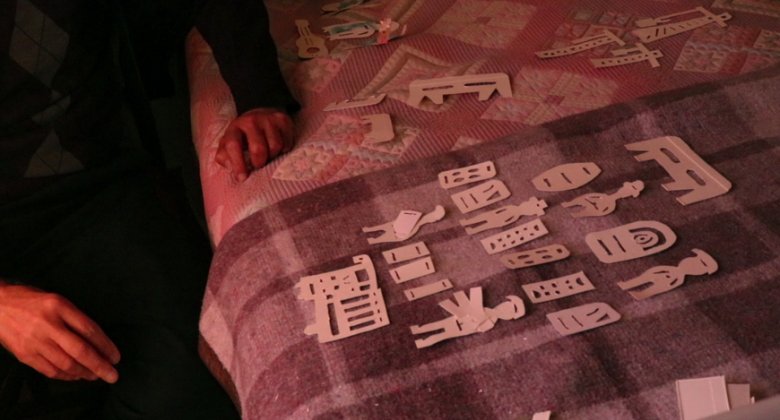 13 min | Portugal | 2021
Paper Carpenter is a film that covers the stories of an 81-year-old man living in an Elderly Home located in a small Portuguese village in Alentejo. Joaquim Fernando Micael shares his memories through his personal narrative, while evoking songs from the past and cutting out boxes of medicines to create the most diverse characters. Giving life to his clippings, the themes fluctuate between the time he worked as carpenter's assistant in a theatre in Estremoz, the years he spent as a worker at a gas station, and his admiration, as a child, for traditional bullfighting.
---
Directors: RENATA~DANIEL BUENO-MEDINA
Renata Bueno and Daniel Medina have been working together for 21 years. They have already made animations, comic books, board games, among other things. Individually, they worked in the areas of education, art and writing. Living in Europe since 2015, they have participated in collective art exhibitions as well as individually, Renata has released children's books and art projects and Daniel has made two very short animations in addition to their soundtracks.



Writers: Renata Bueno, Daniel Medina | Producers: Rosinda Sousa | Animation: Daniel Medina | Music: Rui de Carvalho | Language: Portuguese | Subtitles: English, Arabic