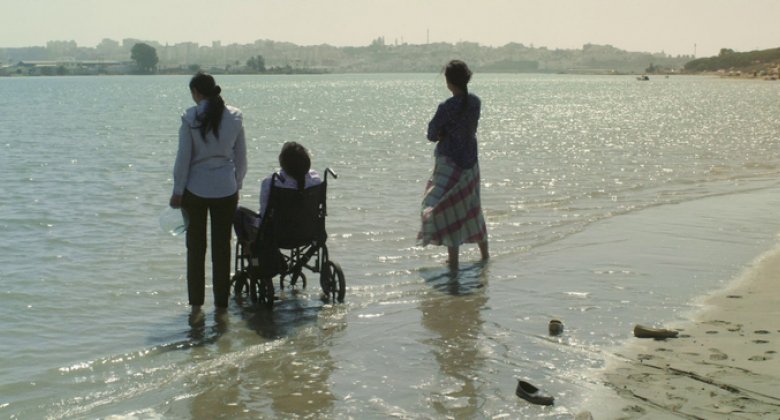 90 min | Morocco | 2022
Synopsis :
Hayat is released after serving a long prison sentence. She returns to her hometown in northern Morocco, where she finds herself faced with a brother who refuses to welcome her for fear of shame. Hayat merely wishes to see her son so she can explain the truth to him. She meets Amal, who works in a fruit factory and takes care of Houda, her sister who is two years her junior and suffers from a severe disability. The courage and strength of these three women drives them forward in the face of exclusion, exploitation and marginalization.
---
Directors: Abdeslam Kelai
Born in 1969 in Larache, Morocco, Abdeslam Kelai is a director, screenwriter and producer. He began his career in 2003 with his first short film, Happy Day. He has directed several feature-length films for television for which he won the prize for Best Television Film at the Amman Television Festival. Both Amour et colère and Le silence de la mémoire received the Grand Prize at the Meknes Television Festival. He also shot the series Aïn Al Haq. For the cinema, Kelai has directed the short films Un formidable voyage, À ton chevet and Le recrutement before shooting his first feature-length film, Malak (2012), which won numerous awards. Goldfishes is his second feature.
Writers: Abdeslam Kelai, Mohamed Lamouissi | Producers: Abdeslam Kelai, Zahra El Beriane | Editing: Ilias Lakhmass | DOP: Ayoub Lamrani | Sound: Antonio S. Peñalba | Music: Richard Horowitz | Language: Arabic | Subtitles: English, Arabic