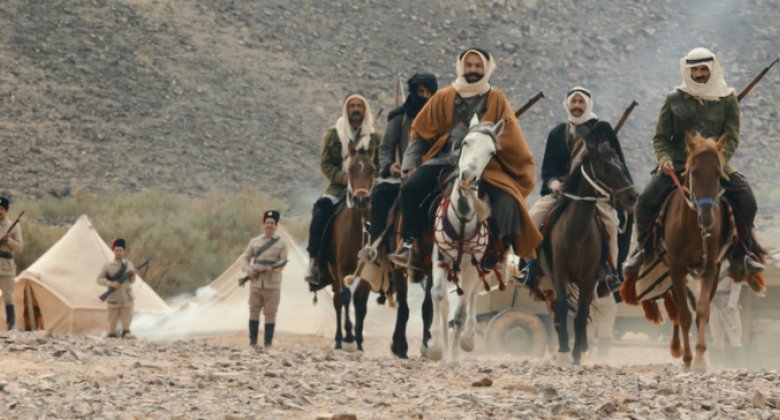 19 min | Jordan, Syria, United States | 2021
Synopsis:
The fiery leader of the Great Syrian Revolt of 1925 fights to keep the flame of revolution alive from exile.
---
Director: Faisal Attrache
Faisal Attrache is a writer, director and producer who tells stories about universal human experiences with a socially conscious message. His short docu-fiction film HASTA SIEMPRE, COMANDANTE (2016), made under the tutelage of Abbas Kiarostami, won a Mention Spéciale du Jury at the Clermont-Ferrand International Short Film Festival, France. His short documentary GROWING HOME (2014) premiered at the Sheffield DocFest, UK (2015) and won Best Documentary Short at the Newport Beach Film Festival, US. FROM THE MOUNTAIN (2021), his latest short historical drama based on part of his great-grandfather's life, premiered at the Red Sea Film Festival, Saudi Arabia and Rome Independent Film Festival, Italy. He received an MFA in Film Production from the USC School of Cinematic Arts, Los Angeles. Born in Swaida, Syria, Attrache grew up in California and is currently based in the UK.

Writers: Faisal Attrache | Producers: Deema Dabis, Nikolai Galitzine | Editing: Abdallah Sada | DOP: Nikolai Galitzine | Music: Kinan Azmeh | Language: Arabic | Subtitles: English