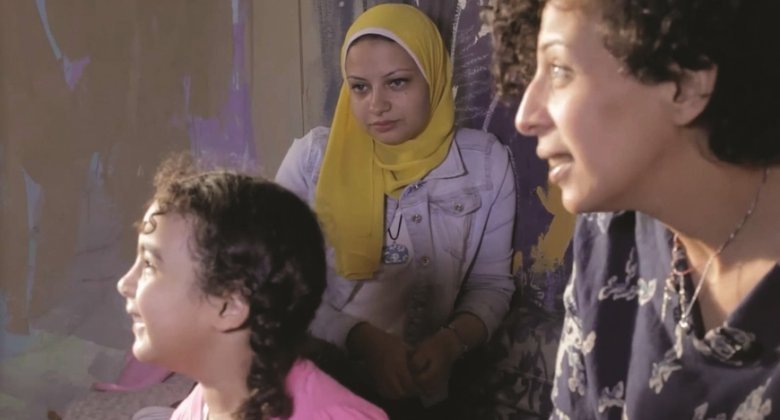 64 min | Egypt | 2021
Synopsis:
Hala Galal finds Cairo hunting her, fear crippling her, she meets Heba and Aya. Two women who are leading a single life but managing to face their fears and carve a space for their dreams.
---
Directors: Hala Galal
Hala Galal is a Filmmaker (writer, director and producer). She is the founder and executive director of SEMAT Production & Distribution supporting Alternative/Independent Cinema in Egypt. She has led SEMAT, a cultural hub with links to a number of civil society organizations involved in the creative sector and youth as well as women organizations in Egypt/the Arab Region. Hala produced more than 10 films for first time directors. Her long documentary 'Women ChitChat' won the Silver Prize at the Arab Rotterdam Film Festival.
Writers: Hala Galal | Producers: Kesmat El Sayed | Editing: Aya Tallah Yusuf | DOP: Kesmat El Sayed | Sound: Mohab Ezz | Language: Arabic | Subtitles: English