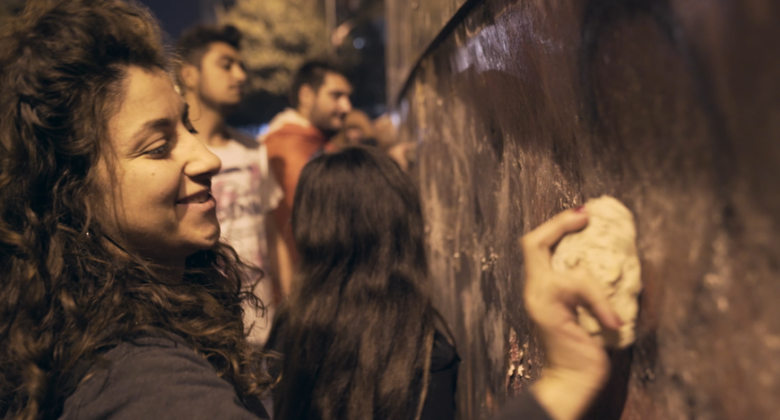 75 min | Lebanon,France | 2021
Synopsis:
Four young women artists in Beirut document the momentous October 2019 uprising against corruption and inflation. They are journalist Hanine, camerawoman Lujain, and Noel and Michelle, two artist sisters whose often-ironic songs have made them a voice for their generation. The prevailing mood is one of hope and change. But a few months later, Covid-19 locks down the city, and all optimism evaporates with the massive explosion at Beirut's port. Will the young women be able to hold onto their dream of building a new Lebanon?
---
Directors: Mai Masri
is a Beirut-based Palestinian filmmaker who studied film at San Francisco State University (USA). She directed and produced several films that were screened worldwide and won over 90 international awards. She founded Nour Productions in 1995 with her late husband, filmmaker Jean Chamoun. Her debut feature film, 3000 Nights (2015) had its world premiere at Toronto International Film Festival and won over 28 awards.
Producers: Mai Masri, Sabine Sidawi, Charlotte Uzu | Editing: Carine Doumit, Khaled Obeid | DOP: Jocelyne Abi Gebrayel, Bassem Fayad | Sound: Mouhab Shanesaz, Rayan Al-Obeidyine | Music: Fadi Tabbal | Language: Arabic | Subtitles: English