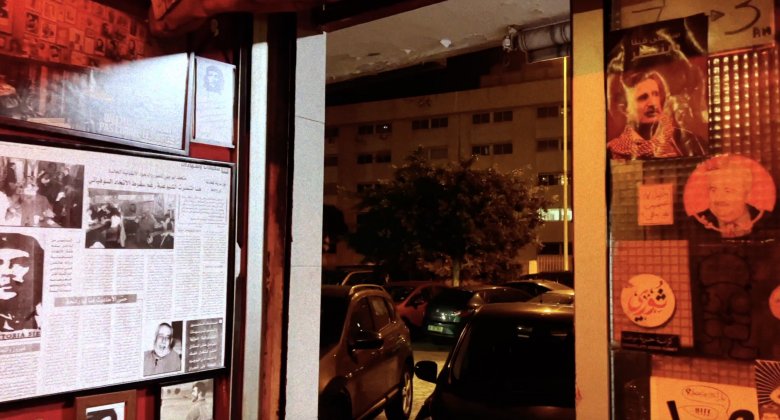 116 min | Lebanon,France | 2022
Synopsis:
"Beirut Borhan is a time travel film capsule, not 100% fiction nor 100% documentary that takes us through its 117 mins to South of Lebanon in 1982, Kafr Kassem of 59, Hamra Street in 1985 a story of life imaginary version of the capital of Lebanon, Beirut through the camera lens of Farah ALHashem as she navigates the city through the words, ideas, breaths of the late filmmaker Borhan Alaouie. . This is a cassette recorded for us to remember where Haidar left, Did Rizballah forget Arabic, did Abdallah find a job in Paris, Where is Kafr Kassem on the Map now? Where is the Beirut we continue to Love?
---
Directors: Farrah ALHashem
Farah ALHashem is an award-winning Kuwaiti-Lebanese filmmaker & journalist based in Paris. Born in Kuwait, raised between Beirut, New York, London and Los Angeles. In 2009, she graduated from LAU with a BA in Communication Arts in Beirut, and received her M.F.A in Cinematography and filmmaking from New York Film Academy in New York and LA, in 2013. She has been taught by renowned Hollywood directors like the Late Gary Marshal and his son Scott Marshal, Kevin Spacey, Steven Spielberg and supervised by cinematographer Piero Basso at NYFA Universal Studios Campus in Hollywood. In 2013 while working as a diplomatic advisor for Kuwait Mission to the UN in New York HQ, she has made her first critically acclaimed and award-winning short film "7hours".



Writers: Farah Al Hashem | Producers: Awatif Al Zain | Editing: Farah Al Hashem, Robert Kobicki | DOP: Farah Al Hashem | Music: Ziad El Ahmadie, Artlist London | Language: Arabic | Subtitles: English