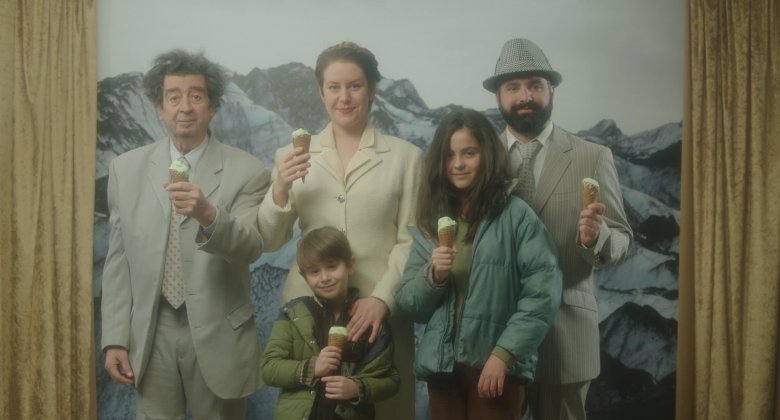 18 min | Greece | 2021
Synopsis:
Katerina, Alkis and their Grandpa. Their parents have moved to Alaska in search of a better life. Katerina gets into a fight, shoplifts from the mini-market, makes sandwich(s) . But when Grandpa falls and does not seem to be getting up again, the going gets tough. Luckily, there is always the dance.
---
Directors: Michalis Giagkounidis
Michalis Giagkounidis was born in 1973 in Greece. He obtained an MA in cinema at the Film School of the Fine Arts Department of Aristotle's University. His feature film, a directing debut, "4 days" (2017) was screened at the 41st Festival Internacional de Cinema of São Paulo in Brasil and at 58th Thessaloniki International Film Festival. He is a freelance director and editor.
Writers: Michalis GIagkounidis | Producers: Anna Monogiou | Editing: Giorgos Zafeiris, Michalis Giagkounidis | DOP: Michalis Gkatzogias | Sound: Simos Lazaridis | Music: Angeliki Vlachou, Antonis Vlachos | Language: Modern Greek | Subtitles: English, Arabic